January 2014
We are gradually easing into the New Year. If this year is anything like last year, we need to take a deep breath before reaching full velocity.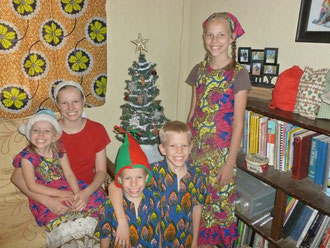 We left Jos about a week before Christmas after spending our last days fellowshipping with the missionary community there and shopping for items that we can't find near our home in Billiri. Our return home was highly welcomed by our dog and cat. A couple of our previous students occupied our house for the 5 weeks that we were gone. They took good care of the place. For Christmas, we attended a local Church and spent most of the surrounding days quietly on our compound.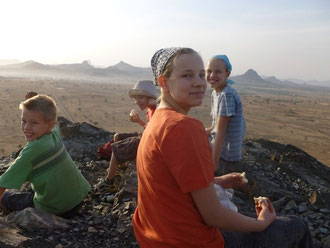 We were planning on starting another discipleship school in mid-January. But due to circumstances beyond our control, it has been delayed until the middle of February. Nevertheless, we have plenty to keep us busy until then: cleaning the school, meeting with & praying with prospective students, printing notes & orientation manuals, meeting with local Pastors, sharing in Churches, and other various preparations.
Also in the meantime, Eric has been attempting to get our vocational classes recognized by the Nigerian government so that our students will receive National Diplomas. Until now, it seemed like an impossible task and we didn't even consider it. But it appears that God has opened the door to make it possible. There are still some hoops to jump through and we are proceeding prayerfully. We don't necessarily believe that this is mandatory for our school, but it would certainly add value.
As we prepare for the upcoming school, we have some specific prayer request:
Please pray for our prospective students that they will follow God's leading if they should attend the school. Pray for provision for their school fees
Please pray that their hearts will be prepared for a transformational experience.
Please pray for Eric & Cindy and any other teachers that might be helping at the school that the teachings will be practical and easy to understand. Pray for love, wisdom, & patience.
Please pray that God will bring more people to work alongside us in the school. Our house is off-campus and we need others who can stay at the school to help moderate and counsel the students, both male and female. We have a few helpers already, but we need much more.
Please pray that God will open the door so that we can be teaching both the discipleship school and the vocational training simultaneously in the future.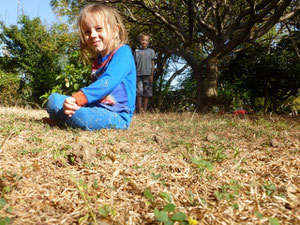 Our discipleship school is called "Intensive Christian Training" named after the school offered at Last Day's Ministries some years ago. You can think of it as a 5-month DTS that is somewhat contextualized for an African, small-town environment. We maintain a tight integration between the student, their family, and their church. It also includes basic computer training and an outreach.