August 2009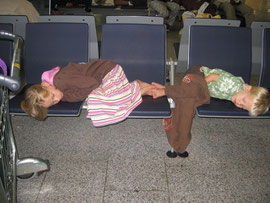 We've been back in Nigeria for a few weeks. As always, the trip was tiring and sometimes stressful. There were the usual experiences of blown tires on Nigerian roads and scuffles alolng the road with thugs who are collecting 'taxes.' One night, Eric slept in our bus by the road with our luggage while the others continued and stayed at somebody's home for the night. We had a great time of rejoicing and resting after we arrived back in our apartment and thanked God for His guidance as we observed several miraculous interventions and opportunities to share the Gospel along the way.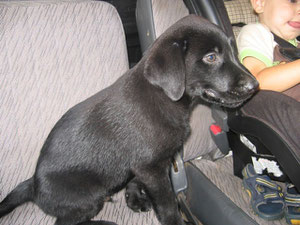 Cindy and kids have officially kicked off another year of school. The first weeks are always hard while the daily schedule is still being calibrated. In a few weeks, Cindy will be going for an ultrasound to check on the baby. We are also excited to introduce our newest family member, Smudge.  He is a black lab puppy that we hope will be a reliable security guard and a friendly companion.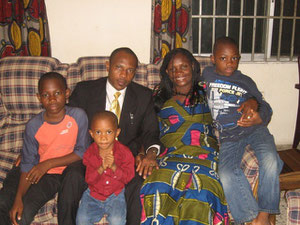 After getting things in order at our apartment in Aba, Eric began taking daily trips to Port Harcourt to the YWAM campus. He's been teaching in the DTS and helping the staff organize an upcoming conference of 5,000 attendees, featuring Loren Cunningham (YWAM founder) as a guest speaker. Cindy and the kids have also visited the YWAM campus and were happy to find a new Dutch staff member who teaches ballet. The girls were able to attend one class and are looking forward to more.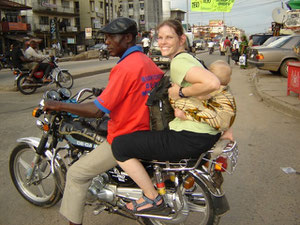 The spiritual climate in Aba has become somewhat restless (more than usual). A few months ago the government outlawed the motorcycle taxis in hopes to reduce crime. One of the side effects was that many young men are now unemployed and have pursued crime as a quick way to earn money. Kidnapping appears to be the most lucrative method, so we are taking extra precautions to stay safe. Over time, things will stabilize and I believe we could hold out until it calms down. But since we know we are moving to Port Harcourt anyway, we're increasing our efforts to get there as soon as possible. Our housing at the YWAM campus is nearing completion.