Christmas 2008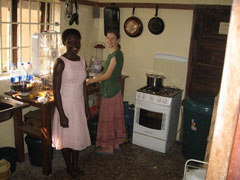 As we prepare to celebrate our 2nd Christmas in Nigeria, we frequently reflect on last year's Christmas and we thank God for how good He has been to us over the last year.  While we practice the tradition of gift-giving in order to honor God's greatest gift to the World, let's also not forget that Jesus is Immanuel, God with us.  The fact that God chose a baby boy in which to let His fullness dwell, reminds us that we have a God who can sympathize with our weaknesses.  God encourages us to "boldly approach the throne of grace" and to "draw near to Him" in a very practical, relatable way.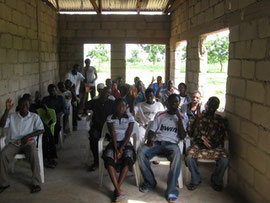 The Bible School is currently on break.  They took their final exams last Tuesday and Thursday.  We will begin again on January 12 with the Pauline Epistles, Acts & Missiology, Bible Survey II, and Biblical Biographies.  We are entering a very serious time of prayer concerning the future of the school.  Over the past year and a half, we have not been able to successfully recruit enough students to financially maintain the school.  We recently ran a TV ad, a radio ad, distributed thousands of flyers, and we continuously share the vision in Churches and with individuals.  But all of the recent effort has only brought in a handful of new students.  We need about 50 students in all.  Next trimester we will have around 20.  Ultimately, we are faced with the decision of implementing major structural changes to the school, which will require financial investment, or shifting our focus of ministry in Nigeria to other ministries and/or other locations.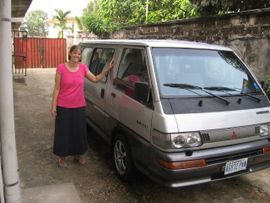 On a positive note, we finally laid our hands on our new (but used) van.  This has already greatly increased our mobility as a family and after the holidays we will implement it in more local outreaches.  The family is all in good health, with the exception of a few heat rashes.  It only took 2 days after returning to Aba from northern Nigeria for the boys to reacquire their heat rashes.  Our ministry in the North was very fruitful.  Eric taught at the YWAM DTS schools in Maiduguri and Jos.  Then we spent a wonderful Thanksgiving with other expatriate families in Abuja.  The girls had multiple sleepovers with other girls and Elijah found a friend his age to play with.  Of course, Eric & Cindy enjoyed the fellowship of new friends also.
Thanksgiving Pictures
New Van Pictures
Misc Pictures