July 2009 - Heading back to Nigeria very soon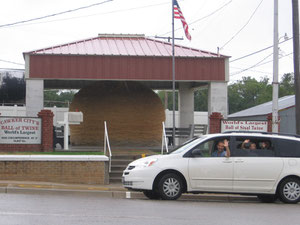 We are now back in NY from our trip to the southern and midwestern states. It has been a long haul through 21 states and over 9700 miles. We were able to smell the roses a little along the way, but our best part was having opportunities to fellowship with friends and family while establishing a lot of new wonderful relationships too. We were also excited to re-connect with a few friends that we hadn't seen or talked to for a long time.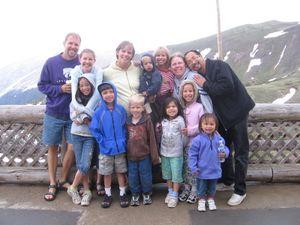 One highligt was the response we observed from many people as we shared our experiences and future plans in Nigeria. We are touched by the commitment from our friends to seeing the good name of our God lifted up and proclaimed among the nations. We truly sense that we are "sent out" from the local church to proclaim the good news of Jesus in Nigeria. We are honored to have such friends spread across such a wide geography through the USA.  We are deeply thankful for your support and hospitality.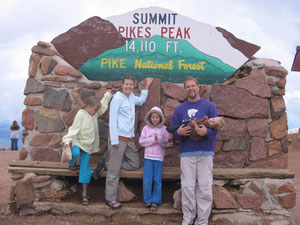 Some of you know the struggle we had at first when we found out Cindy is pregnant. We were inches away from turning back. But after much prayer, honest discussions, and careful considerations, as a family we agree that our plans in Nigeria still stand. And our convictions are seemingly stronger than they have ever been. As we heard in a convention in Florida, all of the easy places are already taken. The only places left are the hard ones. Realistically, there are harder places than Nigeria. And we have seen God's provision and protection as we follow His leading.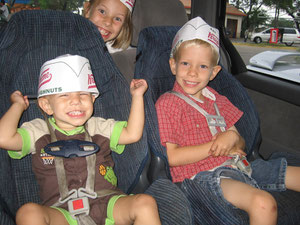 We are now entering the hectic last days of gathering last-minute things and packing them in bags that weigh 1 ounce below 50 lbs. We still have to arrange extra transportation to carry our luggage on the 10 hour drive from Abuja to Aba (it won't all fit in our van). Our flight leaves from JFK on Saturday, August 1st. 
With Love,
The Blacks
631-697-7966 (thru Aug 1st)