March 2010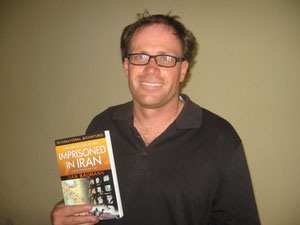 The Discipleship Training School (DTS) is entering the last week of classroom phase and will be leaving for outreach in a few weeks. Eric & the rest of the family will be staying behind to help with the new class of DTS students starting April 12th. The current students recently completed a wonderful week under the teaching of Dan Baumann, who is a long-time YWAMer, was a missionary in Afghanistan, and spent time in an Iranian prison. We had never met Dan, but were excited to hear that he actually preached at our home church many years ago and we somehow missed each other in 1999 when we were both in Tirana, Albania at the same time.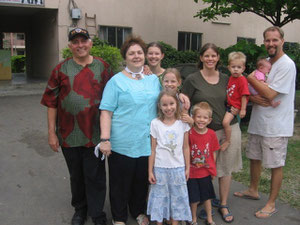 Mike & Ann DiSanza with Cops for Christ spent 2 weeks with us. We had many open doors to share the gospel with police officers, police chaplains, in prisons, and churches. They also spent considerable time teaching in the YWAM schools here in Port Harcourt. They were able to pioneer 2 new chapters of Cops for Christ and are hoping to return in October to follow up other leads. They had a wonderful impact on the people of Nigeria.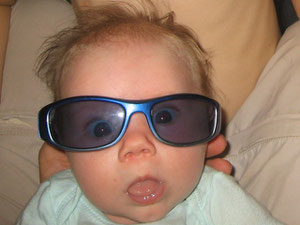 We enjoy seeing the fruits of our labor as we work hard to disciple young people and spread the gospel in Nigeria. Things are moving very fast here in Nigeria. We are praying to God and pleading with others to help move the gospel forward in Nigeria. We are attempting to run 4 DTS classes per year at the Port Harcourt Campus, we plan to expand our national campuses from 10 to 72 over the upcoming years, and we desire to greatly increase the variety of YWAM classes offered throughout the country. We desperately need more teachers, school staff, administrators, and school leaders. The staff fees in Port Harcourt are almost $30 per month which covers room and board. Consider yourself invited!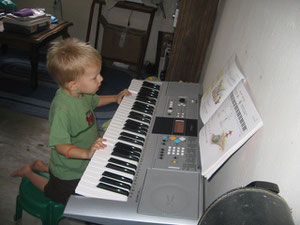 Every day we feel more adjusted to our move from Aba 6 months ago. It is a big change in living conditions and switching from independent living to community living. It has its ups and downs. Our living space decreased from about 2400 sq ft to 800 sq ft and we don't have running water in our dorms. But our location is much quieter and more peaceful. We also have more fellowship and opportunities for the children to feel at home (such as music lessons, dance practice, and other children to play with). Community living has had its challenges, but the whole family agrees they are good challenges.   
Miscellaneous Pictures
(Click on any picture to view a slideshow and read captions)