September 2011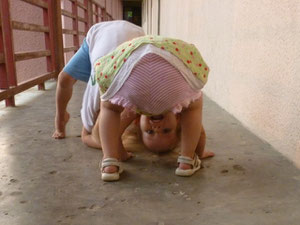 Today is the first day of autumn and half of our kids have little or no concept of what that actually means, since they only know the rainy/dry season. Nevertheless, we celebrated with a movie, chili, and a pumpkin pie. Another highlight of the month was Caleb's 4th birthday.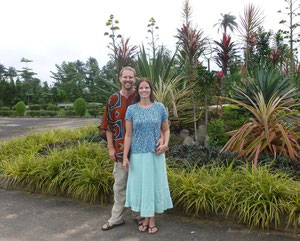 Recently, we were blessed with a 2-week visit from our friends, Ted and Snook Sebaugh, from YWAM-Nashville. When Eric & Cindy attended DTS at YWAM- Arkansas in 1994, Ted & Snook were staffing their school. While they were in Port Harcourt, they conducted pastoral care for us and our fellow missionaries on staff. Marriage seminars and counseling were also included in their activities. It was an uplifting season for us and we enjoyed hosting & coordinating our friends' first visit to Nigeria.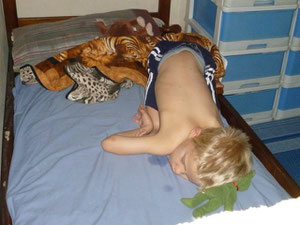 Now that the School of Evangelism left for outreach and Ted & Snook went back home, our ministry time has been less-overwhelming. We are still planning on going home for Christmas and spending a few months itinerating through the USA. With only a couple of months left, we are apprehensive to embark on any long-term projects.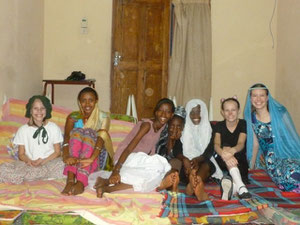 Eric is scheduled to teach in a couple of YWAM schools within Nigeria and will likely revive his computer training for the campus. Cindy has found joy in devoting most of her time to the children, their schooling, and a little time for extra hobbies. Eric & Cindy have enjoyed some extra prayer time together in the mornings and afternoon walks around the track that surrounds our soccer field. The kids are eagerly anticipating more visits to the pool now that the rainy season is ending and the temperature is rising.