September 2008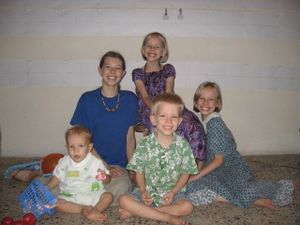 Things are going well in Aba, Nigeria.  We have mostly had a relaxing month with the Bible School on break.  Recently we have been busy getting ready for the new school year – advertising, printing notes, other miscellaneous things.  This year, Eric will be leading the junior classes and periodically helping with the senior class too.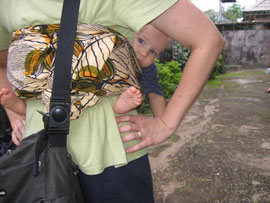 In the upcoming months, Eric will be traveling back to Maiduguri to teach at the YWAM DTS as well as going to Benue state to teach and participate in a leadership conference with another local organization.  Cindy is preparing to teach a Bible study for women on "Living from the Life of Christ."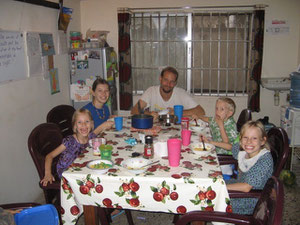 As a family, we have still been suffering from sickness.  Fortunately, it hit us during a slow time of the year.  We are suspecting whooping cough as the culprit.  Some of us had a suffocating cough that has lasted 5+ weeks.  We have been to the doctors and taken some medications that have somewhat helped with the symptoms.
With Love,
The Blacks
Getting things done at the Black family house: