May 2015 Newsletter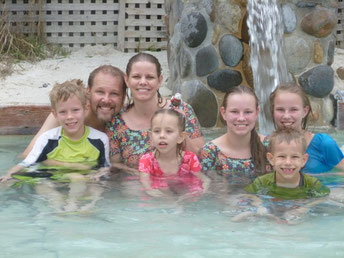 We're back on Long Island after 18,000 miles in 4 1/2 months. Really on average, that's only about 130 miles per day. Our last newsletter was sent from Seattle. Since then, we've stopped in Idaho, Utah, Colorado, Iowa, Minnesota, Missouri, Illinois, Tennessee, Florida, South Carolina, Virginia, and West Virginia. In all of these places, we were visiting family, friends, and churches that have been partnering with us in prayer and finances. As always, we also stopped to smell the roses from time to time.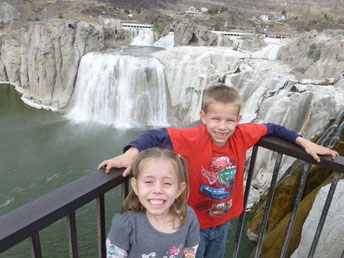 While we have been gone from Nigeria, a number of the staff and students from our school have continued to use our facility and conduct Bible studies, worldview teachings, computer training, and robotics. We are excited to see that after 2 years of moving there, we can take an unexpected trip to the USA and still see fruit continue to multiply.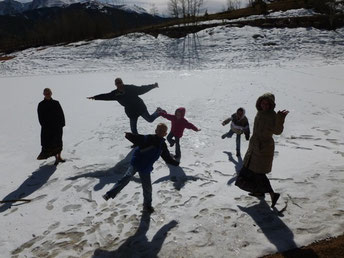 We are filled with joy as we hear many positive reports concerning the security situation in Nigeria. The elections were more peaceful than most had anticipated. And the outgoing president is finally doing something to successfully combat Boko Haram. Many have been praying over the last months and we thank God for His faithfulness.  Here is a recent news article.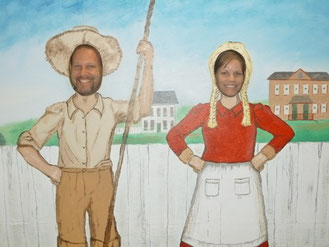 Our fundraising started off with a big debt from our airline tickets. In addition to our tickets, we always make use of our time in the States by accumulating useful items that are hard to find in Nigeria, both personal and ministry items. As a result, our finances are probably the worst that we've experienced. We're trying not to stress out. And we praise God that in the last 8 years, we have never stressed about finances. We see this as an opportunity for God to demonstrate His faithfulness and love while we try our best to follow His leading and steward that which He has already provided.
We ask foremost for your prayers. And we also ask that you prayerfully consider a donation. Critical items that we have not yet purchased are:
School Books for the children for the next 2 or 3 years

An additional laptop for our children's education

Eye exam and glasses for Eric & Cindy (we're both over 40 now)

Deep Cycle Battery Charger (our old one fried shortly before we left Nigeria)

Essential spare materials for our computer lab (laptop batteries, hard drives, etc.)
Other items which we strongly desire to purchase while in the States:
A pressure canner

A good blender for making peanut butter

Misc books for our school library

Misc electronics for our hands-on technical classes

Educational books, games, and toys for k-12
Blessings to you all,
Eric, Cindy, Hannah, Jillian, Emily, Elijah, Caleb, and Naomi Black
p.s. For all you Long Islanders, send us a message. We'd love to come over and visit.
More Pictures
Hover your mouse over the pictures to see the captions. Or you can click on any of them to see them enlarged.