November 2014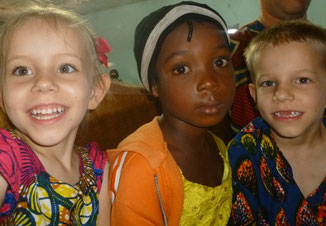 A big truck recently entered our community. The bed was packed with men, women, & children with little or no luggage. When asked where they were going, one replied, "We don't know."
This is just one of many recent stories that have resulted from the ongoing violence in Nigeria. In our state, we now have at least 2 refugee camps that we are aware of. Some of the stories we hear are awful. We are still thankful that our area has been known for peace, even during times of extreme violence. Nevertheless, we are considering a visit home. One of our missionary friends eloquently described the current situation as the 3 E's: Ebola, extremists, and elections (scheduled for Feb 2015).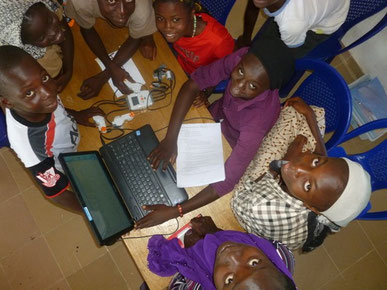 We ask that you please pray with us as we consider our options. None of us want to leave. After 2 ½ years since our last visit home, we are all quite content to continue for another year or two. And with Hannah in college, our ability to set aside money for a trip home has been debilitated. This is compounded by increased travel costs, which have more than doubled in 7 years. But we are currently looking into exactly what it would take to get us home for a while.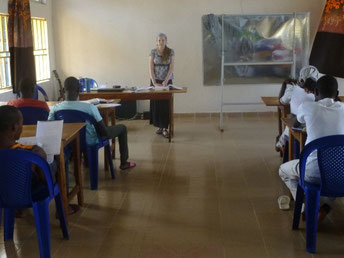 On the positive side, our current experience has been wonderful. Our 2 years in Billiri have been our most enjoyable years in Nigeria so far, both for family and for ministry. In the event that we all travel home, we strongly intend to return to Billiri.
The children are all doing well in their schoolwork. Cindy even takes time to come to the school to help teach a variety of subjects. Jillian recently excelled with her first opportunity to teach too. And Eric somehow finds time in his busy schedule to spend meaningful time with Cindy and the kids.
Recently at our school, we took an ambitious step. We are operating our discipleship school simultaneously with the technical training. We also added a leadership training school. Our former students are mostly running the discipleship school, while Eric teaches the leadership training school and technical classes.
While times in Nigeria are uncertain, our prayers are extending to our friends and family back home and to our fellow missionaries around the globe. There have been a lot of recent trials. Please know that our family prays for you, sometimes with tears.
P.S. Many have asked about Eric's broken arm. It is healing quite well. He has most of his flexibility and about 90% of his strength. He continues to improve.

Thank you for your friendship and prayers,

the Blacks